Expert Witness
Trust Triad's Expert Witness services in your property and insurance claim cases.
At Triad, our team offers expert witness services for property owners and insurance claim attorneys. With years of experience in the construction and consulting industry, Triad's certified and licensed experts have a sharp eye for evaluating properties and identifying any issues related to construction defects, water damage, fire damage, mold damage, and more.
In their role as expert witnesses, the team provides unbiased and objective testimony based on their professional expertise and extensive knowledge of industry standards and best practices. Whether clients are property owners or insurance claim attorneys, Triad helps navigate complex legal disputes by providing clear and concise testimony that is backed by sound evidence and rigorous analysis.
Triad's expert witness services include on-site evaluations, detailed reports, and expert witness testimony in court. The team understands the importance of clear and effective communication and strives to provide timely and accurate information to their clients.
If you're in need of an experienced and reliable construction and consulting expert witness, work with Triad to help resolve your legal disputes.
We strive to provide transparent and competitive pricing for our Construction Project Completion Evaluation services. Our fee schedule is designed to offer flexibility and cater to the unique needs of our clients.
| Description | Amount |
| --- | --- |
| Expert Witness Deposition Prep Fee - Hourly Rate | $300 |
| Expert Witness Deposition Testimony - Hourly Rate (2 Hour Minimum) | $400 |
| Expert Deposition Testimony - Hourly Rate (outside of 8 AM - 5 PM) | $500 |
| Administrative Assistant Deposition - Hourly Rate | $60 |
| Expert Witness Trial Prep & Testimony - Hourly Rate | $450 |
| Administrative Assistant Trial - Hourly Rate | $75 |
| File Records Request Expense | $175 |
| Travel - Tampa Region | Included |
| Travel - Florida (Not Tampa Region) | $300 - $500 |
| Travel - Outside of Florida | Custom |
| 0 - 3,500 SQ FT | Included |
| 3,500 - 7,500 SQ FT | $500 |
| Greater than 7,5000 SQ FT | Custom |
| Rush (48 - 72 hours) | $350 |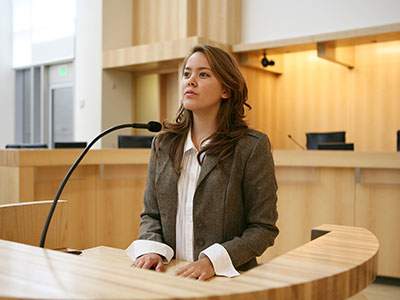 Request Expert Witness services today