Construction Project Completion Evaluation
We can help evaluate the finished product of your construction project to ensure your build has met all goals and objectives.
Construction project completion evaluation is the process of reviewing and assessing a completed construction project to determine if it has achieved its goals and objectives. This evaluation involves analyzing the project's budget, schedule, quality of work, safety record, and overall performance. By conducting a comprehensive evaluation, property owners can gain insight into the project's success and identify areas where improvements can be made in future construction projects.
Our evaluation team will review the project's budget and schedule to ensure that it was completed within the specified timeline and budget. They will also inspect the completed work to assess its quality and safety. If there were any safety issues or accidents during construction, the team will identify the causes and recommend measures to avoid similar issues in future projects. Additionally, the team will assess the overall performance of the project and provide feedback to the project team and stakeholders on its success.
The results of the construction project completion evaluation can be used to remediate issues with the build or enhance future construction projects. By analyzing the successes and deficiencies of the completed project, property owners can make informed decisions and implement measures to ensure that projects are completed on time, within budget, and to the required standards of quality and safety.
We strive to provide transparent and competitive pricing for our Construction Project Completion Evaluation services. Our fee schedule is designed to offer flexibility and cater to the unique needs of our clients.
| Description | Amount |
| --- | --- |
| Construction Project Completion Evaluation | $0.50 - $1.00 / SF |
| Travel - Tampa Region | Included |
| Travel - Florida (Not Tampa Region) | $300 - $500 |
| Travel - Outside of Florida | Custom |
| 0 - 3,500 SQ FT | Included |
| 3,500 - 7,500 SQ FT | $500 |
| Greater than 7,5000 SQ FT | Custom |
| Rush (48 - 72 hours) | $350 |
| Additional cost for roof aerial report | $75 |
| Additional cost for wall aerial report | $125 |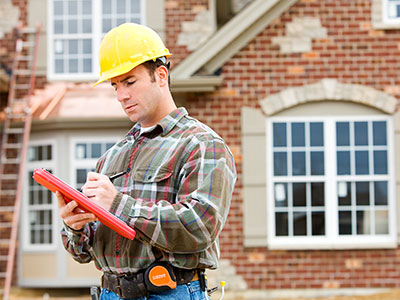 Request a Construction Project Completion Evaluation today.